webmaster: Sven F. Crone
Centre for Forecasting
Lancaster University
Management School
Lancaster LA1 4YF
United Kingdom
Tel +44.1524.592991
Fax +44.1524.844885
eMail sven dot crone (at)
neural-forecasting dot com
<![if !vml]><![endif]>
Neural Networks
Forecasting Competition
sponsored by

NN3 is a new forecasting competition for 2006-2007!
Please follow the link to the "Forecasting Competition for Neural Networks and Computational Intelligence".
Objectives?
What is the performance (accuracy, robustness & resources) of NN in comparison to established forecasting methods?

What are the current "best practice" methodologies utilised by researchers to model NN for time series forecasting?
Methods
Feed forward Neural Networks

Recurrent Neural Networks

Fuzzy & Hybrid apporaches

Decision & Regression Trees

Support Vector Machines

other methods from Computational Intelligence!
Dataset
Multiple empirical Time Series

Complete set of 111 time series

Reduced set of 11 time series

Representative structures (long & short time series)

Re-scaled observations for anonymity

No domain knowledge

Single origin
Dates
1 August 2006 - Release website

1 September 2006 - Publication of reduced dataset (11 time series)

1 October 2006 - Publication of complete dataset (111 time series, 90 additional series)

May - Predictions submissions due

June & July - publication of preliminary results at various conferences in USA, UK etc.

August - submissions to full publications
For some additional, preliminary information please find selection of the kick-off meeting at the 2006 International Symposium on Forecasting, ISF'07, Santander, Spain.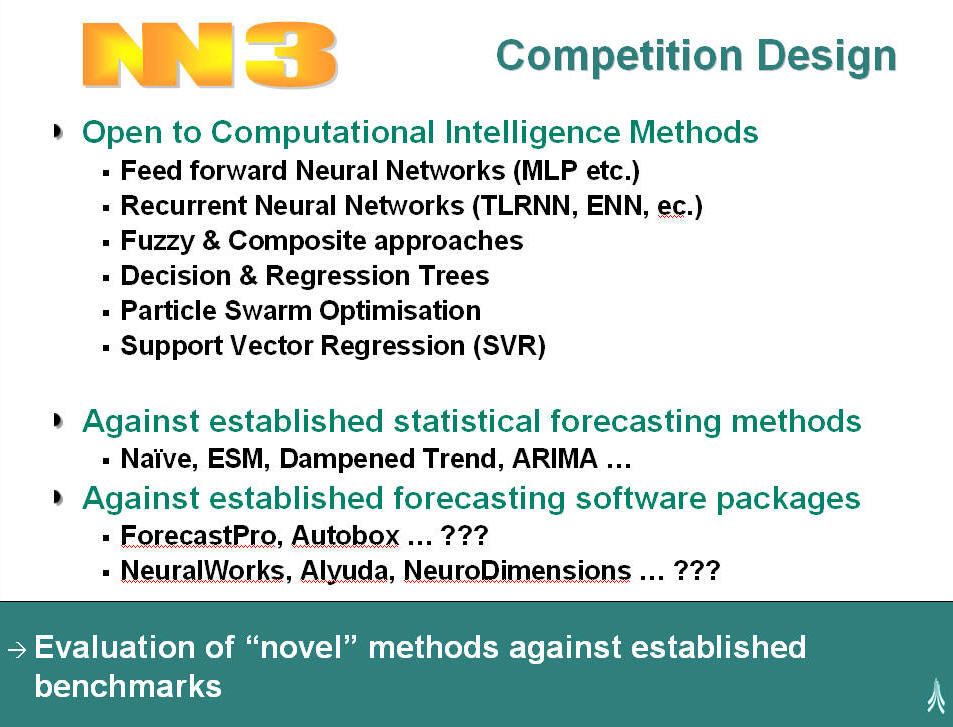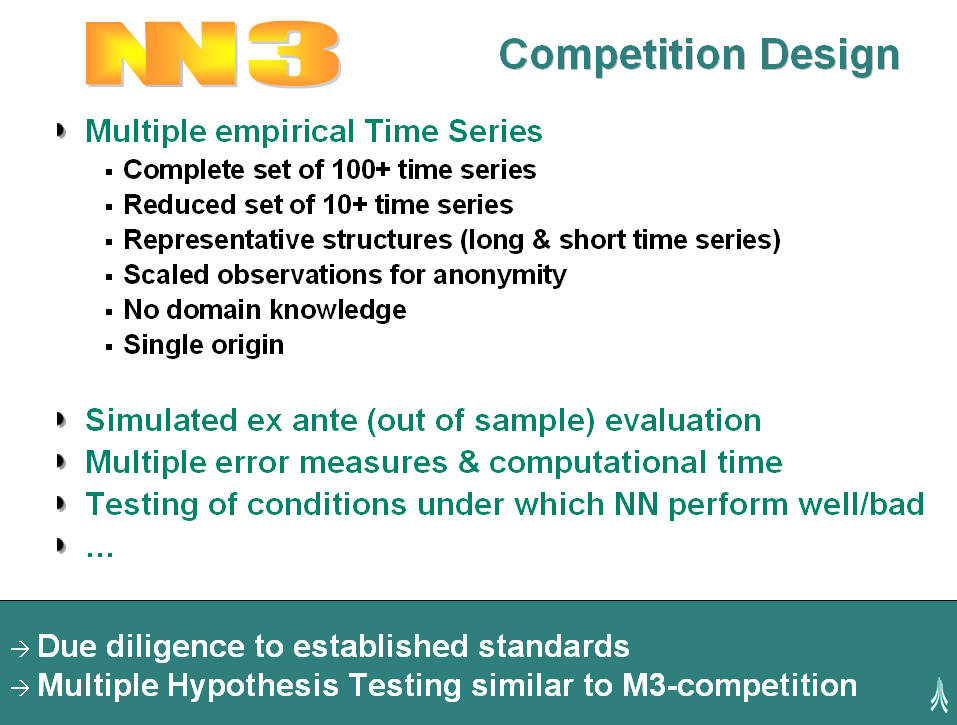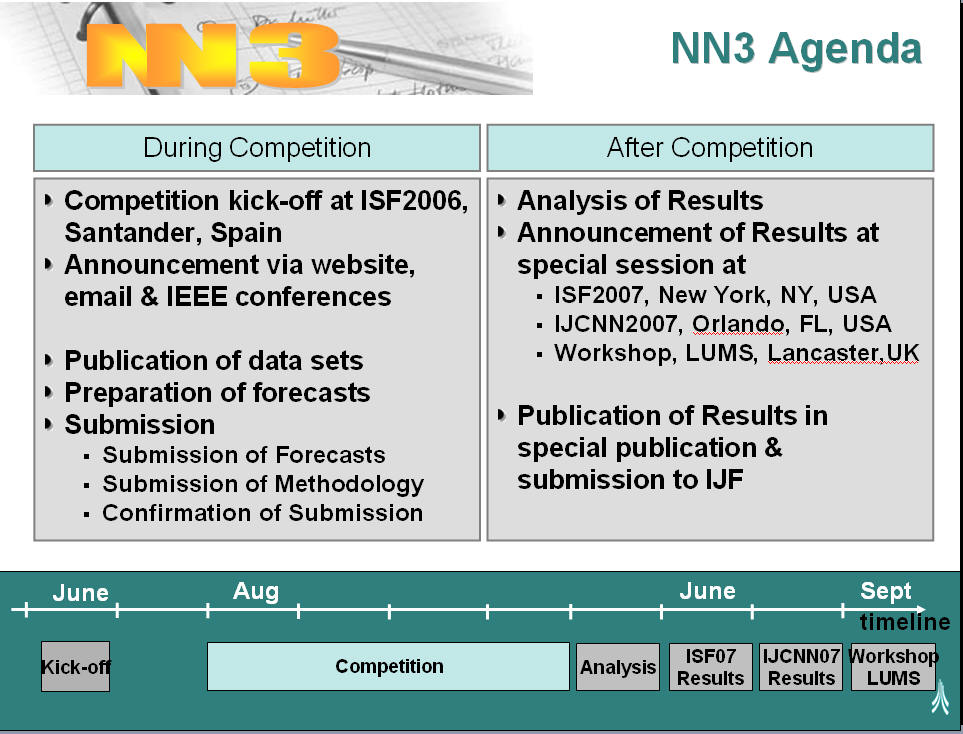 ... more information on August 1st, 2006!